March 25, 2019
Is Your Company Ready to Transition to Digital Recruiting?
"We just bring applications to the job site, and I store them in my trunk."

-Actual customer, before he was a customer


Yikes. That process just doesn't cut it anymore, and it's not only because it's a hassle. Today's recruiting process needs to be quick, easy, secure and scalable.

Is it time to go paper-free and give your team and your job candidates a simple process?
Are Applicants Few & Far Between?
A great way to look like a company that isn't long for this world is to appear unwilling to adopt technology. If your application process includes stamps, pens or faxes, you're not looking good. With a cloud-based recruiting software, your applicants can apply on their mobile devices, and your recruiting staff can evaluate on the fly because the software is ready to roll on just about any tech device you work on. Read about the benefits of mobile-optimized recruiting.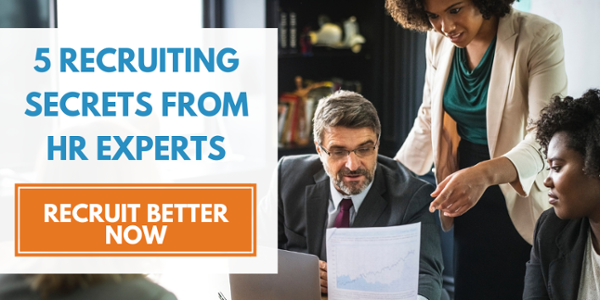 How Safe Are You From Fines?
Compliance.
The thought of getting smacked down by an agency like OFCCP for compliance errors is truly enraging. But with paper, compliance issues are likely to happen, even when your best efforts and best people are handling the process. For example, keeping track of how candidates were eliminated from the hiring process can be time-consuming:
Tracking background checks and drug tests
Explaining lack of experience
Voluntary withdrawal
Poor representation on social media
With a cloud-based recruiting software that's programmed with strict compliance issues in mind, your documentation is not only easy to input, it's easy to extract for any audits that pop up.
Are You Sick of Busy Work?
One more time for the people in the back: Paper work is busy work.
With an automated system that knows exactly what to do with the valuable data potential candidates hand over, you can get back to doing what you do best - working with people and strategizing ways to increase employee satisfaction and engagement. It might seem like a first world problem, but closing up efficiency loopholes can make a big difference: HR managers who don't fully automate say they lose an average of 14 a week manually completing tasks (CareerBuilder).
Is Your Data Secure?
Everyone's heard of data breach horror stories, whether it's 3 billion users (Yahoo!, 2016) or identify fraud that impacts a handful of employees, it's not a good look for a company. Your employees trust you to keep their important information safe - social security number, bank accounts, addresses and more - so you owe them due diligence. With paper records, data can be breached and exploited, with little hope of figuring who, how or when. But with a cloud-based system like ours, you get built-in security:
24/7 monitoring
Robust security infrastructure
Tested disaster recovery plan
Can You Access Things When You Need Them?
When you have an opening on your team, but you work on a job site, it's not exactly easy to stop what you're doing and thumb through paper resumes. With a cloud-based recruitment system, you have all your candidates and their information in the palm of your hand (or on your computer, if it's readily available).
Is Sustainability in Your Values?
Many industries, including construction, are putting an increased emphasis on sustainability. Some even create corporate policies that support it. Whether you're working for a company that is actively sustainable - perhaps you pursue LEED-certification or create building materials using sustainable resources - or you're at the beginning stages of making these efforts, going paper-free is where you need to be. With less paper, you're not only reducing the paper waste that goes into landfills, you're also de-cluttering the office.
Are Final Details a Huge Pain?
Take the brakes off the recruitment-to-hire process by wrapping up your pre-hire stage with digital signatures. Using a HR management system module like EZSign will expedite the time-to-hire and give your new employee a positive view about your company's desire to treat employees right and adopt new technology. Not to mention, it frees you from a lot of document management.
A digital recruiting software is called an Applicant Tracking System, and we'd love to show you ours. Schedule a free demo today and see how your ease-of-use can go from paper-cuts to one-click.
You Might Also Like: