January 08, 2019
How to Create a Competitive Employee Benefits Package
You just finished open enrollment, and any changes to your benefits are probably set for the year. So, what's next?
We know! Start thinking about what employee benefits management will look like for 2020!
Why Benefits Matter
Your company's benefits are so much more than the tagline you include in job posts, "competitive benefits offered." When you're doing it right, they're effective tools for:
Retaining your workforce
Recruiting in-demand candidates
Showing your employees you're listening to them
Promoting your employer brand
In a tight job market, exceptional - or even interesting - benefits can move the needle on quality recruitment. According to the 2018 Benefits Survey by SHRM, 92 percent of employees indicated that benefits are important to their overall job satisfaction, and about a third of employees who love their benefits say it's a top reason they aren't job hunting.
Know Which Benefits to Offer
The turbulent health care landscape over the past couple of years makes dependable health care benefits a top priority for most employers, but the soaring costs also make it one of the most expensive, and therefore the hardest to change in HR.
Although good health benefits are extremely important, there are lots of ways to slice and dice them to produce a nice employee benefit that isn't as costly as traditional plans. A creative approach to health benefits, as well as several other trends, are seeing an uptick in the employee benefits management world, from cost-cutting health care initiatives to increased flexibility to families.
Voluntary Benefits (also known as supplemental benefits)
Often free for employers to offer, voluntary benefits are typically paid for by employees. They are gaining popularity with Gen Z and Millennials, but really, they're great for all demographics because they're cheap and optional. Need vision insurance? Take a pass on the student loan assistance, but take a look at the pet insurance for your new furry friend.
Voluntary benefits are one more way to manage benefits in a way that fits your employees' lives.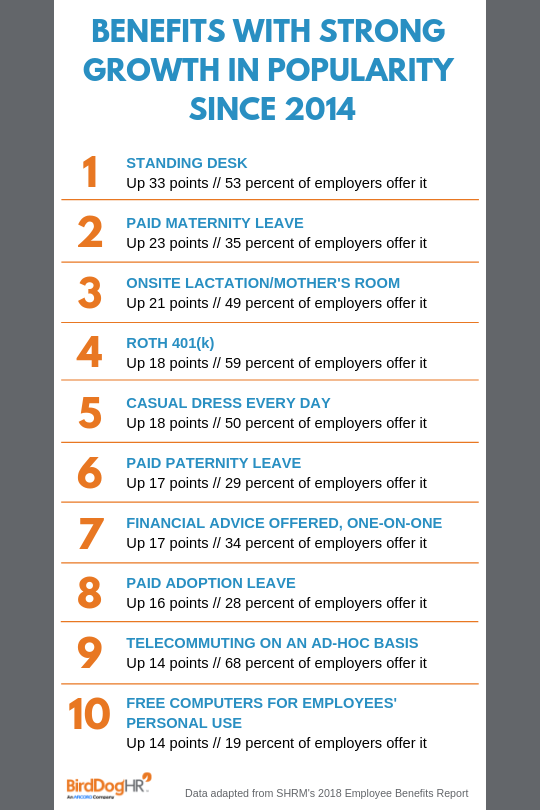 Communicate the Benefits
Once your benefits package is solidified, communicating it to your workforce is critical. They can't appreciate your hard-won benefits if they don't know about them or how to use them.
Create a Communications Calendar
The calendar should include:
All the marketing pieces you need to send, including objectives and audiences
Assignments of who is responsible for creating or organizing pieces
Deadlines to start the pieces
Type of piece it is (email, snail mail, posters in break rooms, etc.)
Date of distribution
Speak Plainly About the Benefits
When you're in the HR world, it's easy to forget not everyone speaks Benefits Management. Just look at savings plans: HRAs, HSAs, FSAs and IRAs are clear to us, but your employees may not have a clue what they mean or what they are.
Make sure your communications say:
What the benefit is
What it does
How it works (real-life examples help put it in perspective)
Why someone might want it
How to use it
Want to present a true benefit? Give your employees the gift of being able to manage their own benefits. A centralized employee benefits administration system should allow for seamless connection with payroll, easy-to-access Open Enrollment documents, anytime-anywhere mobile functionality and direct-transfer capabilities to top carriers like Unum and BlueCross BlueShield.
Ready for an upgrade? Schedule a free demo with our smart HR software and HR pros.
You Might Also Like: