November 09, 2018
How Employers Can Better Support Veterans
One Purple Heart Recipient's Story
Purple Heart recipient and retired National Guard staff sergeant, John Kriesel, has an important message for employers: take off the kid gloves. On this Veterans Day, learn more about this American hero, his military-to-civilian transition and his thoughts on supporting veterans in the workplace.
John's Story
It all started in 1998 when 17-year-old Kriesel enlisted in the Minnesota Army National Guard. He rose through the ranks to become staff sergeant and was stationed in Kosovo as part of a NATO peacekeeping force and later at Camp Fallujah in Iraq.
During a routine patrol near Camp Fallujah in 2006, a 200-pound roadside bomb exploded and permanently changed the trajectory of his life. The explosion took two of his best friends and both of Kriesel's legs.
After being shocked back to life three times on the operating table at an army field hospital, 35 surgeries and nine months of rehab at the Walter Reed National Military Medical Center, Kriesel walked away from the tragedy with a two prosthetic legs, a Purple Heart Medal and a renewed outlook on life.
He medically retired from the Army National Guard on a Friday in November, 2008. By the following Monday, he had landed a civilian job as a marketing contractor for the National Guard. For Kriesel, the transition from a military job to a civilian job was relatively seamless.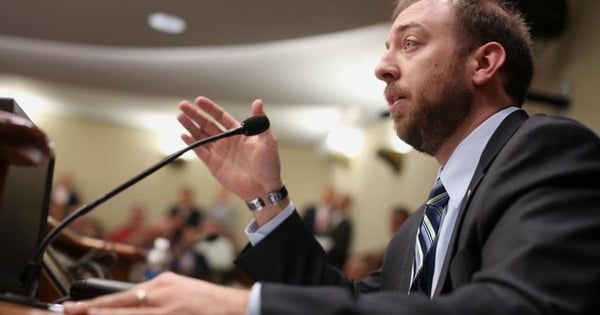 Transitioning Back into the Workforce
Kriesel attributes the smooth transition to a chance interaction with a National Guard recruiting and retention commander at the 2008 Minnesota Governor's Fishing Opener. He agrees that an easy military-to-civilian transition isn't common for many veterans, but with the right attitude, it can be easier.
"Where I've seen veterans struggle to transition is when they want or expect everything to be like the military, or try to make a job more like the military," Kriesel said. "You have to get comfortable in a different type of role."
Through his civilian marketing position in the National Guard, Kriesel learned to build trust in his team and confidence in himself.
"I got comfortable with my team," he said. "They helped me discover I did have the skills to make it in the civilian world. They gave me confidence."
To The Legislature and Beyond
Kriesel held his marketing position for nearly four years before running and getting elected to the Minnesota House of Representatives in 2010. He served as Vice Chair on the State Government Finance Subcommittee for the Veteran Services Division and was a major voice in the Legislature for approval of funds to construct a new home for the Minnesota Vikings - the U.S. Bank Stadium.
When Kriesel took office, the unemployment rate for veterans in Minnesota was at 22.9 percent, compared to 7.5 percent overall unemployment statewide. Throughout two years of work with the Adjutant General Richard Nash, the Minnesota National Guard launched a major HR campaign with Xcel Energy, Target, Best Buy, U.S. Bank, General Mills and others. They sent corporate HR representatives to Iraq and organized training sessions in the state to work on translating military experience into marketable skills. When Kriesel left office in 2012, the veteran unemployment rate had dropped to 14.1 percent on the way to falling under 4 percent.
Kriesel left politics and was named the Director of Veteran Services for Anoka County, MN, in 2012. Through his position, he's had the opportunity to connect with veterans and keep a pulse on veteran needs on a larger scale.
With writer Jim Kosmo, Kriesel is co-author of the national award-winning book "Still Standing: The Story of SSG John Kriesel", and currently tours the country as a motivational speaker with Kosmo, sharing his story on keeping positive amid tragedy.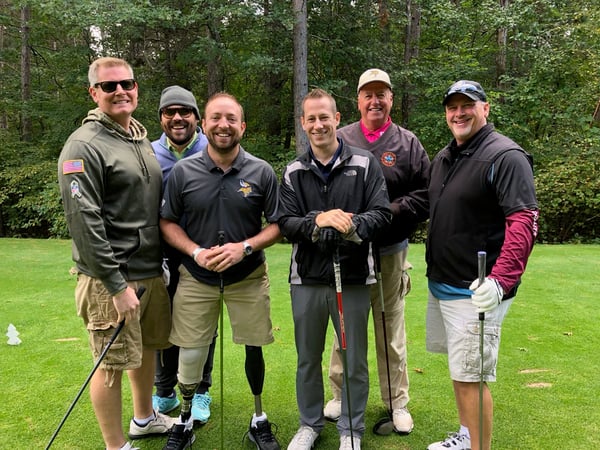 Advice for Employers
Kriesel's civilian career has given him opportunities to learn about veterans' needs on a larger scale. He has some advice for employers:
Leave the "kid gloves" at home.

"The key thing I want employers to know is they shouldn't feel like they have to treat veterans delicately because they think they may have post-traumatic stress disorder (PTSD). That does more harm than good. That doesn't challenge the person. If everyone is wearing kid gloves around you, that's going to change your performance and how you behave at work over time."

Be thoughtful about the questions you ask veterans.

"One question I think people should stay away from is 'Did you have to take any lives?' It's a bizarre question. I don't think people mean any harm by it, but I have friends who have been in that situation who are offended by it. On the other hand, people shouldn't be afraid to ask respectful questions in general. Veterans need to integrate back into the civilian world, so treat them like you would anybody else."
Instead, ask:

How long did you serve?
Which branch did you serve in and why?
Did you visit any other countries?
What motivated you to join?
What do you like to do outside of work?



Seek opportunities to connect with veterans.

There are many resources available to employers for veteran outreach and veteran services. Tap into Vocational Rehabilitation and Employment Services (VR&E) at Veterans Affairs offices. Employers can get connected with job fairs and learn when groups of veterans are returning from deployments.
Kriesel also suggests connecting with local colleges and universities that have veterans resource centers. Many of these centers conduct mock interviews and help veterans articulate marketable skills on resumes or applications.



Don't assume.

"Veterans have more to offer than just working in security positions," Kriesel said. "Ideal positions are those within team environments where veterans can use creativity and problem solving. In the field, the solution isn't always in front of you, so coming up with a plan of action when there isn't a clear path is an everyday occurrence."



Not every veteran has PTSD, and a majority of those who do are getting help.

Kriesel feels that the early publicity surrounding PTSD created a situation that left HR professionals wary of hiring veterans. It should be remembered that most veterans do not encounter hostile action and less than ten percent of returning veterans have PTSD - and many are getting help.
To learn more about Kriesel's story, order his book or request him for a speaking event, visit https://www.johnmkriesel.com/.
To learn more about engaging veterans in the workplace or meeting your VEVRAA hiring benchmarks, schedule a free HR Assessment.