July 27, 2018
The 5 Proven Benefits of an Applicant Tracking System
What exactly does an Applicant Tracking System (ATS) do and what can it do for you?
An ATS manages the recruiting and hiring process and automates processes such as job postings, organizing applications and compliance, all in an automated organized cloud-based software. An ATS saves time and streamlines the process for all involved, allowing your team to focus on what is really important, finding the right candidate.
Post and Manage Jobs
One of the main features of the ATS is to post and manage jobs. When your company has posted an open position, an ATS distributes the job anywhere between 5 to 300 job boards that reach all candidates including veterans, minorities and individuals with disabilities. The BirdDogHR ATS ensures that the posting distributes anywhere from 1 to hundreds of job boards and to social media networks with the click of a mouse. Candidates can apply in as little as three minutes for open positions, and managers have a real-time view of how their job postings are performing.
Increase in Qualified Applicants
Another benefit of successful ATS is the ease of use for applicants. A top-tier candidate will not want to spend a long amount of time filing out an application. Research from Indeed.com shows that applications with 20 screened questions lose 40 percent of candidates and the abandonment rate only goes up from there. When the process was reduced by half, they not only saw applicant drop-off decline by 55 percent, but they received more high quality applicants. The quick, concise process that the BirdDogHR ATS offers is ideal for all audiences because it gets the necessary information in as few steps as possible. The application process won't be so long that it will turn applicants away and it will ensure that top talent gets their application to you in a snap.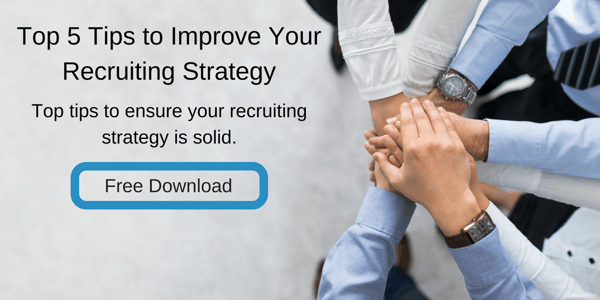 Compliance Made Easy
Compliance is something that not every ATS offers, but the BirdDogHR ATS ensures that your company remains compliant every step of the way. The BirdDogHR ATS was built with federal contractors in mind, so it constantly updates as new Office of Federal Contract Compliance Programs (OFCCP) regulations are put into place. This feature gives managers peace of mind without having to double and triple check all the ever-changing regulations.
On-Demand Reporting
Another benefit of using an ATS is receiving intensive reporting. This reporting helps to ensure that your company remains compliant and up to date on the most recent trends. BirdDogHR specializes in customizable reporting that can streamline the process even further and put that data to work for you, assisting your company in making strategic hiring decisions. The reports your company will receive are configurable and can be built to your specifications. This ensures you only have the information you need.
Save Time
The main goal of an ATS is to save you time while attracting and hiring qualified workers. An ATS will centralize and organize everything you need while saving time. Job postings, applications, email templates, offer letters, and integrations with background checks and drug screenings simplifies the process even further. Having an ATS allows the HR managers to focus their time on finding the perfect candidate for the job instead of spending time drowning in paperwork.